Remembrance Day
At our recent November 2021 Lodge meeting held at Freemasons Hall, London, the Lodge were delighted not only to welcome a new initiate into the Lodge, but as the day was close to Remembrance Day, The Vacant Chair Ceremony was performed, after which a wreath was laid at the memorial shrine within the Hall.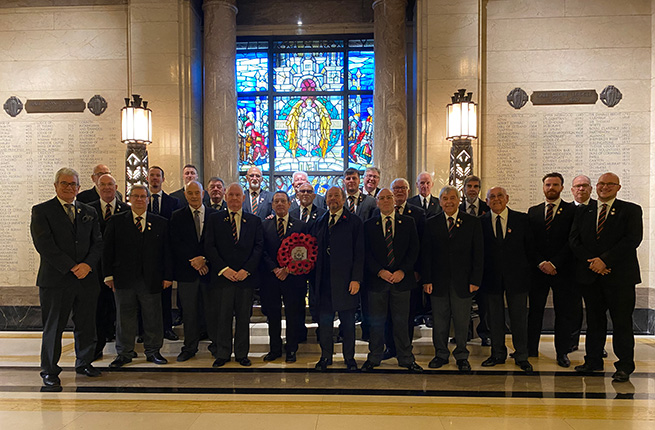 On Remembrance Day at the Cenotaph itself, some of our members took part in annual march past to honour those that gave their lives for our freedom.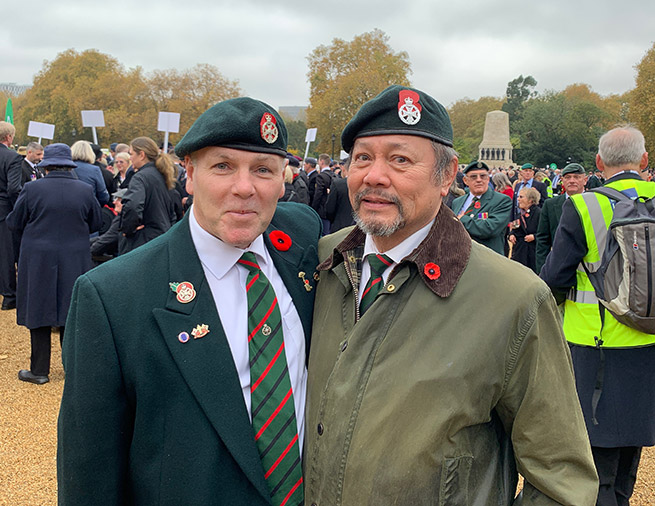 Remembrance commemoration 2021 Our current Master with one of the brethren laying our wreath at Freemasons Hall Memorial Shrine.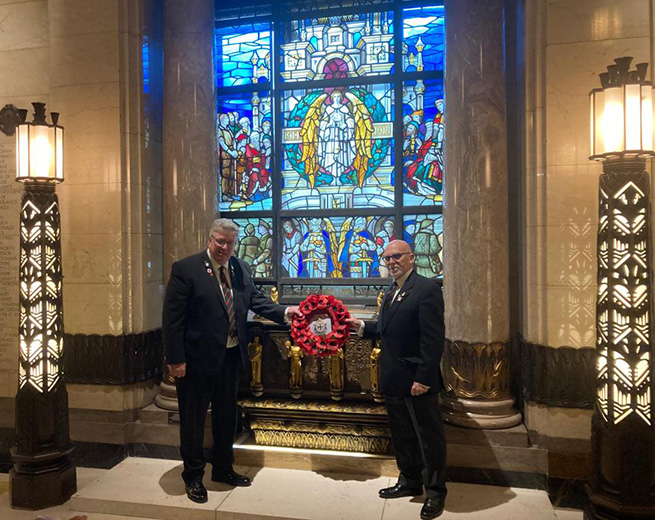 City of London Rifles Remembrance Day wreath 2021: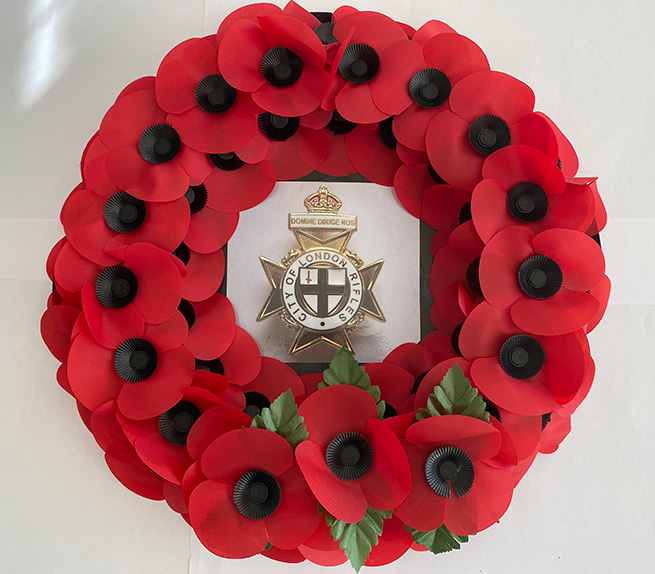 At our recent Remembrance Day commemorative Lodge meeting the members again carried out the Vacant or Empty Chair Ceremony, please click here to download it.