Click on each picture below to enlarge and to see further details:
Remembrance Day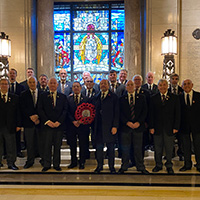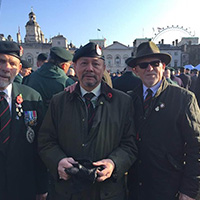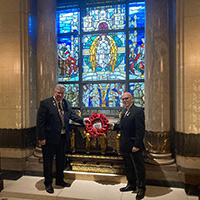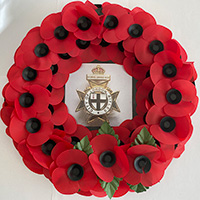 The Royal Marsden Hospital Charity Walk 2020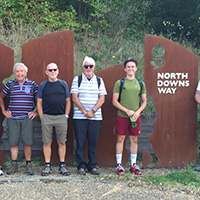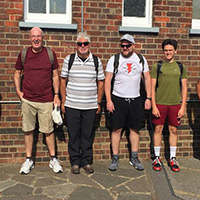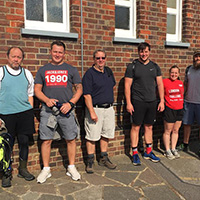 Holy Sepulchre Church
Items commemorating the men of the 6th Battalion City of London rifles on display in the Church of the Holy Sepulchre, Holborn.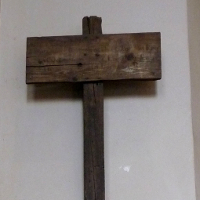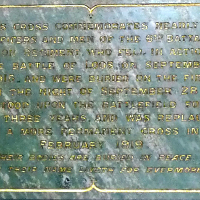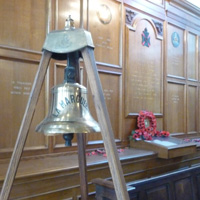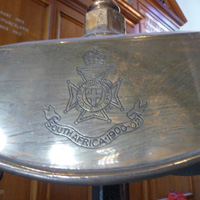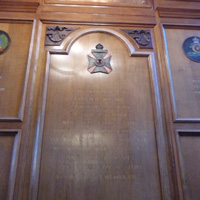 Ypres 2014
On a recent trip to Belgium, some of our members were able to locate the inscriptions on memorials to some of those officers and men of the 6th Battalion City of London Rifles who made the supreme sacrifice during the 1914-1918 war.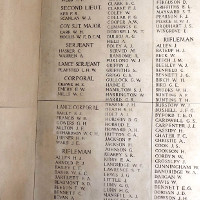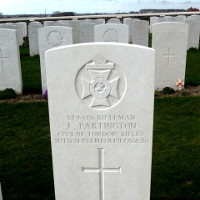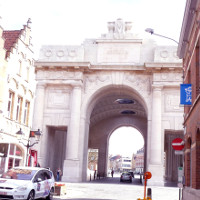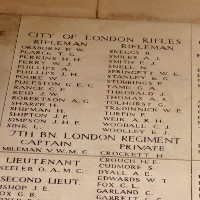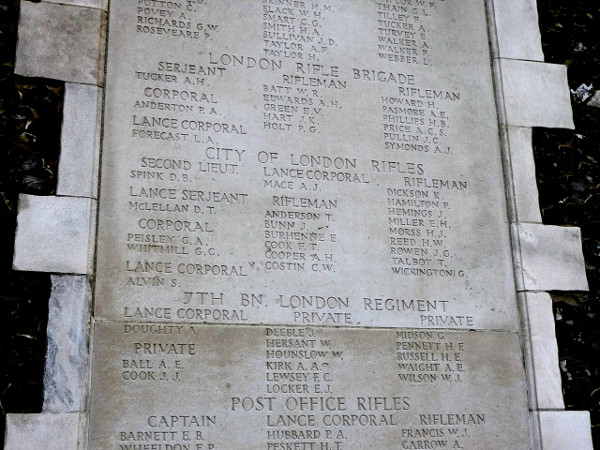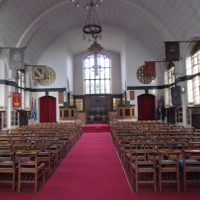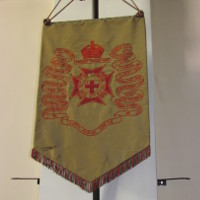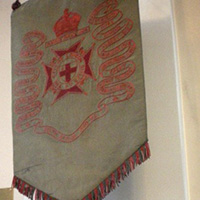 Members of the Lodge about to lay a wreath at the Menin Gate: The 29882 Ceremony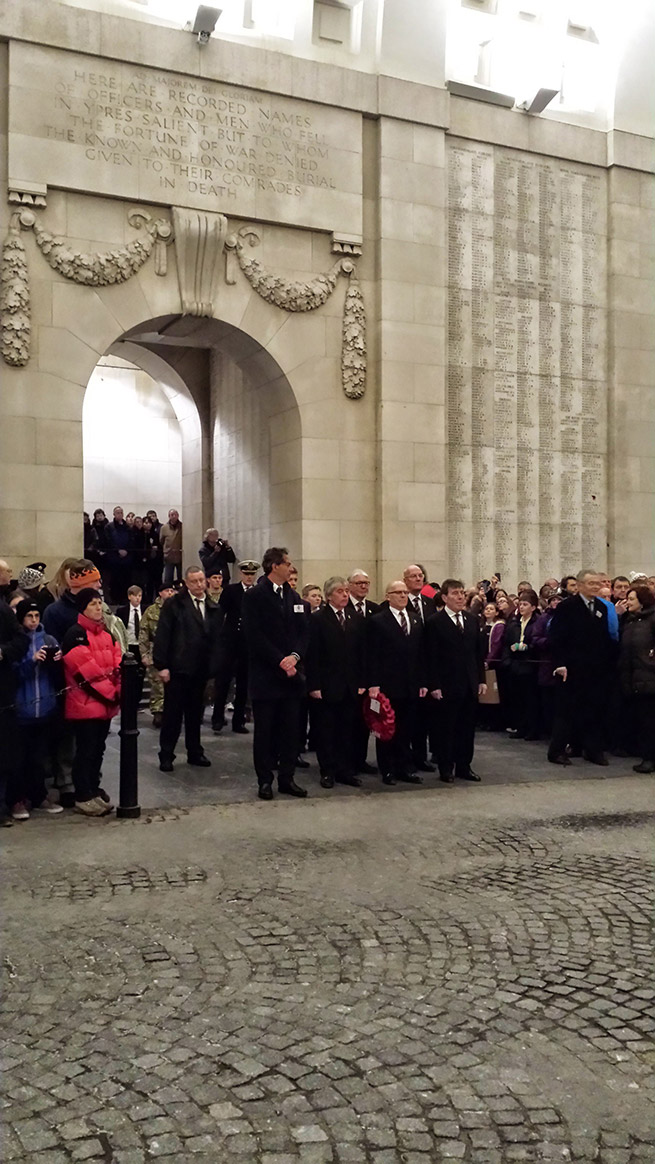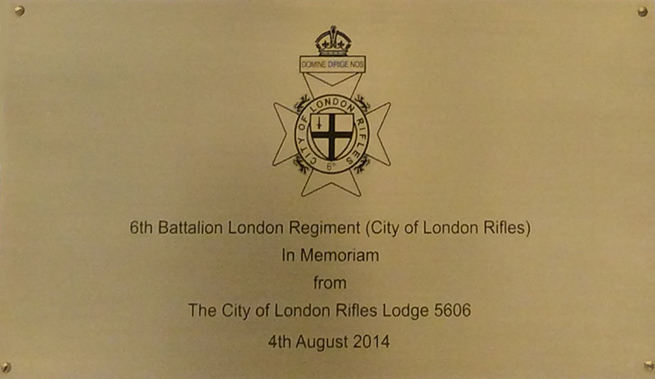 General photos
Crests affixed to shoulder strap of frog (Banner pole carrier):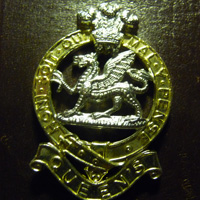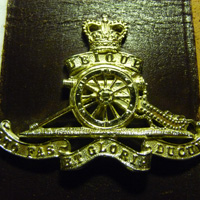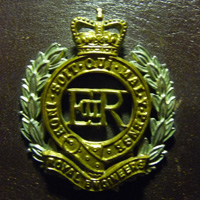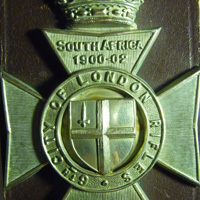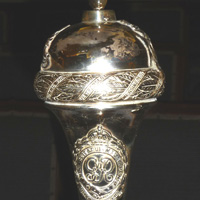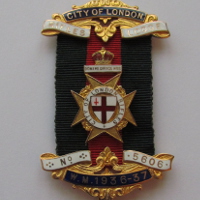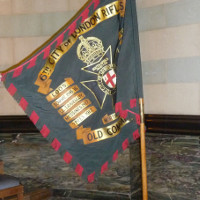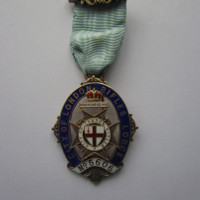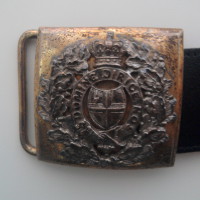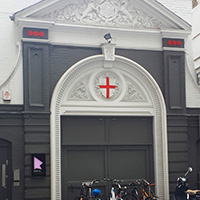 Of historical interest – recently discovered flyer of details of the opening ceremony of what was then, 1939, the new HQ for the Battalion which remained so until the Regiment disbandment in 1961.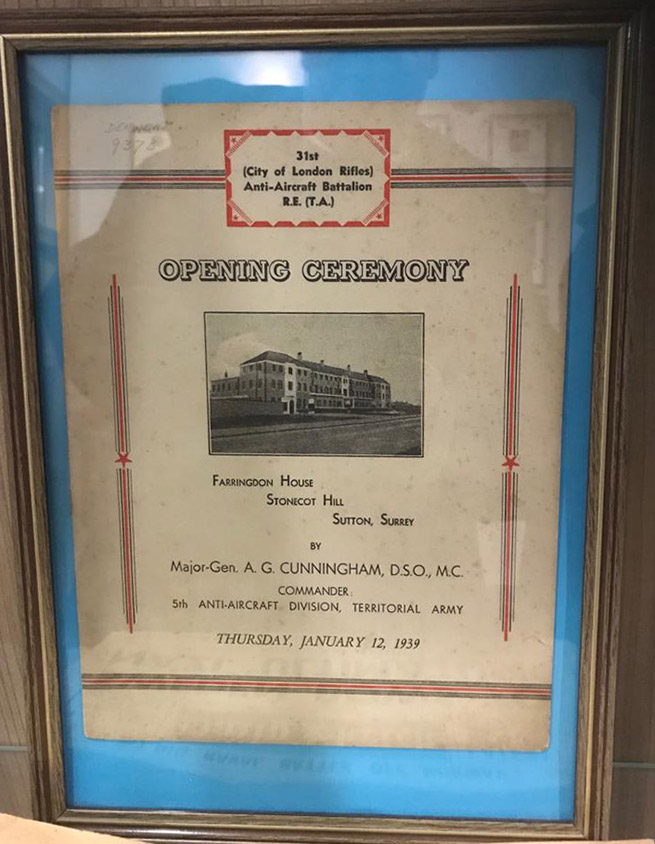 London Regiment WW1 War Memorials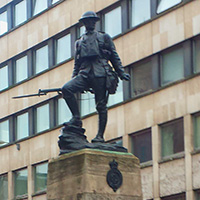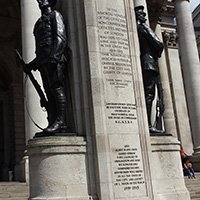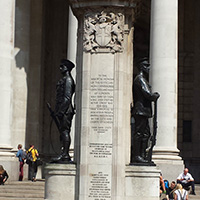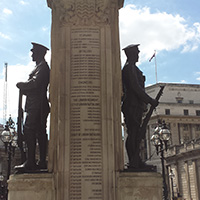 Regimental Crest on the chalk hills of Fovant
The Fovant Badges are a set of regimental badges cut into a chalk hill, Fovant Down, near Fovant, in southwest Wiltshire, England.